The INFJ personality , or Introvert, Intuitionist, Researcher, Harmonizer, is one of 16 personality types according to the Myers-Briggs Type Indicator. It is one of the rarest personalities, accounting for only 1-2% of people worldwide. People with the INFJ personality type are known as "Advocates" and are distinguished by their unique ability to understand and help others. In this article we will try to take a closer look at this personality type and learn about its characteristics.
Article in cooperation with the portal jobnotice.pl
Personality type INFJ – Advocate
The INFJ type personality is one of the 16 personality types described in the Myers-Briggs system and Jungian typing. It stands for Introverted Intuitive Feeling Judging.
INFJs tend to be quiet observers who prefer to perceive rather than be perceived. They are committed people aiming to realize their idealism. INFJs have a strong predisposition to help others and are very sensitive to the needs of the people they care about. They are strongly empathetic people who seek to understand others and are able to sense people's intentions, even if they do not express them directly. INFJs prefer a quiet, intimate atmosphere for conversation, rather than disrupting it with vigorous discussions. INFJ traits at work include gentleness, creativity, determination and perseverance. They are advocates for whom it is important to use their talents to help others and support their values.
INFJs are people with a cheerful disposition who are not afraid to express and accept their feelings and emotions. Others may think of INFJs as withdrawn or reticent, but in fact they can be very sociable. The MBTI index provides insight into their deep sensitivity and ability to listen carefully.
Unlike more extroverted personality types, INFJs don't need a lot of energy to perform their duties. Rather, they are calm and focused on their goals. INFJs have many positive qualities, but they may also have difficulty opening up to the world and establishing relationships with others. Therefore, it is important for them to be aware of their personality type so that they know how to try to adapt and use their strengths.
INFJ personality – character traits
The INFJ personality, also known as the Spokesperson personality, is the rarest personality type according to Carl Jung's classification. It counts with the feelings of others and is considered highly empathetic. According to this model, there are 16 INFJ personality types. INFJ, comes from Intuition, Inner, Mutual and Evaluative Functions. These are people who are very empathetic and always want to help others. They are rescuers and people who get involved in the rescue process.
The personality traits of the INFJ type are very pronounced and easy to spot. They are people who care about caring for and helping others, they are decisive and interact easily with others. They are people who are not afraid to express their feelings. Infj are people who make up less than 1% of the population. Their characteristic is that they balance between introversion and extroversion. They are very sensitive and are often afraid of hurting someone. However, they are also very determined and pursue their goals.
Spokespersons are characterized by the fact that they are very decisive and quick to pursue their goals. They are not afraid to express their thoughts and feelings, and to connect with others. They know how to use their skills to help others.
INFJ people are very sensitive and prefer to avoid opportunities to hurt others. They are people who always want to help others and are always looking for ways to help others. They are people who are willing to sacrifice their time and their feelings to support others.
INFJ people – advantages and disadvantages
INFJ people, or Introspective Introvert, Intuition, Thinking and Judging, are endowed with unique qualities. Many of them work as lifeguards because they are willing to sacrifice themselves for the sake of others. The combination of their qualities makes them have strong opinions and work tirelessly to realize them. Their attitude will be reciprocated, and they seek acceptance and support from others. However, they are sometimes prone to health problems and suffer from insomnia.
Advocates must learn to control their emotions and not get carried away by their feelings. They also need to be prepared to be singled out for the number one role at times, as they are the rarest personality type. Others may not understand their volatile moods or rapid changes of mind.
There are only 1% of the population that belong to this personality type. These are people who have deep intuition and knowledge. They are the soul of company, are curious about the world and want their energy and values to make sense. They are dreamers who want to write down their vision of the outside world.
You like to be in control, to have a bigger picture and to be able to draw conclusions. Embrace your weaknesses and traits like INFJ-type people. Work on your moods and remember that all personality types have their strengths and weaknesses.
How do you know an INFJ?
People with this personality type are characterized by certain traits and behaviors that can help you recognize them. Here are some traits typical of an INFJ:
Introversion (I): The INFJ is an introverted type, meaning that he or she draws energy mainly from the inner world of thought and reflection. He or she may seem more calm and focused on the inside than on the outside environment.
Intuition (N): INFJs show a predilection for abstract thinking, analyzing deeper meanings and reflecting on the future. They can be focused on long-term goals and have the ability to understand hidden motivations.
Feelings (F): INFJs base their decisions and approaches on values, emotions and intuition. They have a strong sense of ethics and empathy for others. They tend to be very sensitive to other people's needs.
Judgmental (J): INFJs tend to plan, organize and make decisions. They often strive for harmony, and their approach is usually thoughtful and goal-oriented.
Intense inner life: INFJs can have a rich inner life, with deep thoughts and reflection. They are often interested in philosophy, psychology and analyzing human behavior.
Empathy and understanding: INFJs have the ability to understand and empathize with other people. They are able to empathize with others' situations and understand their perspective.
Independence: While INFJs are sensitive to the needs of others, they may also seek autonomy and pursue their own goals.
Remember that each person is unique and may manifest different traits to varying degrees. If you notice many of these traits in a person, there is a chance that he or she may be an INFJ. However, in order to determine the personality type with certainty, it is advisable to undergo a professional MBTI test, which is more reliable than relying only on observation of external traits.
INFJ's relationship with other personality types
People with the INFJ personality type (according to the Myers-Briggs index) have a distinctive approach to relationships with other personality types. Here is a brief characterization of how INFJs can interact with different personality types:
INFJ with ENFP: This pair can form emotionally deep and creative relationships. Both types appreciate deep conversations and seek to understand each other.
INFJ with INTJ: These two types can combine their intellectual and intuitive abilities to form relationships based on deep understanding and shared goals.
INFJwith ISFJ: ISFJs can provide stability and care to INFJs, creating a relationship based on understanding the other's needs.
INFJ with ESFP: The two types can complement each other, creating a relationship full of fun and spontaneity, but also based on a deep understanding of emotions.
INFJwith ENFJ: Both individuals share similar values and goals, which can foster strong emotional bonds and mutual support.
INFJ with ISTP: Despite their differences in approach, this pair can complement each other – the INFJ provides deep reflection, while the ISTP brings a practical approach.
INFJ with ESTP: This pairing can provide challenges, but also create relationships full of activity and opportunities for mutual growth.
INFJ with INFP: Both individuals have similar approaches to emotions and values, which can lead to relationships full of understanding and support.
INFJ with ENTJ: Despite some differences, these two types can share leadership abilities and common goals, creating dynamic and challenging relationships.
It is worth remembering that these are only general characterizations and each relationship depends on the personalities of the two individuals and their individual traits and values.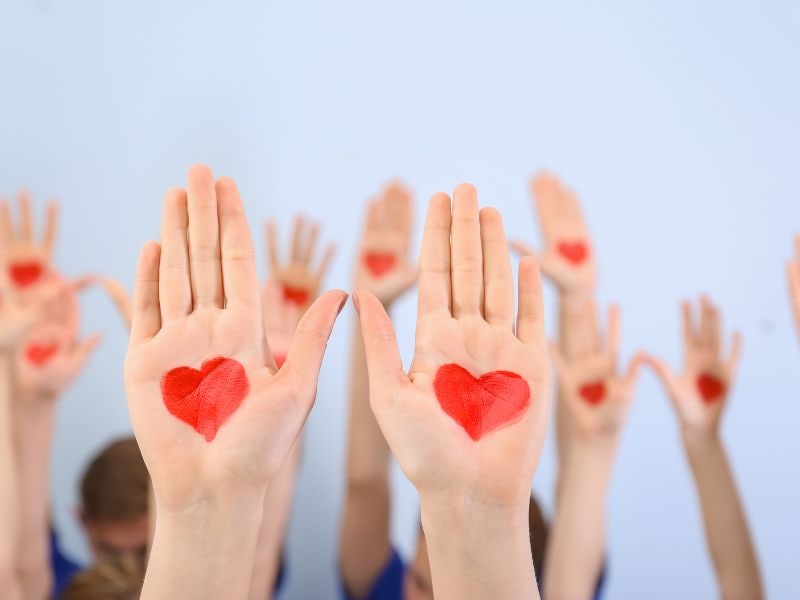 INFJ personality type – famous spokespeople
Wondering who among the famous personalities is an Advocate? Among the famous INFJ personality types we can distinguish, among others: Martin Luther King, Nelson Mandele, Mother Teresa and Marie Kando. As we can see, most of the individuals are peace and love activists.
INFJ – frequently asked questions
What is an INFJ person like?
INFJ is one of the personality types according to MBTI and Carl Gustav Jung's concept. INFJs are individuals on the borderline between the humanistic and the scientific mind. This combination of traits makes them a very rare type. They make up less than 1 percent of the population. They have an innate sense of idealism and morality. Their main qualities are altruism, honesty, they value privacy, they are determined and determined, they are often misunderstood by other people, they see the world in contrast, they want to fight evil. They love to share their lives with a few close people who can share their views.
How does an INFJ behave?
The INFJ is the most altruistic personality type that seeks its ideals and very rarely lies. INFJs often balance between the humanistic and scientific mind. They strive for personal development and are creative. They may seem withdrawn, but they are a personality type that is very curious about the world. They like to feel loved, and are themselves very warm in relationships.
Is the INFJ rare?
Yes, the INFJ is considered one of the rarer personality types according to the Myers-Briggs personality index (MBTI), accounting for only about 1-2% of the population. This makes INFJ one of the least common personality types.
What kind of profession for an INFJ?
INFJs are often successful in professions involving helping others, creativity and a deep understanding of human needs. Examples of professions for IN FJs may include therapist, psychologist, writer, artist, counselor, social worker or teacher.
How do you live as an INFJ?
Life as an INFJ can be rewarding if you focus on using your intuition, empathy and creativity. It is important to find a balance between meeting the needs of others and taking care of your own emotional health. Develop your interests and spiritual pursuits while maintaining a healthy dose of self-acceptance and self-care.
How do INFJ people love?
INFJ people are able to love, love deeply and give passionately to their relationships. They are very caring, empathetic and ready to understand their partner on a deep level. They strive to create long-lasting and deep bonds, but at the same time they may need privacy and time to themselves. Their love is full of commitment and concern for their partner's needs.