Smartwatches are no longer just a gadget for technology enthusiasts. They have become an indispensable tool for people who want to track their health and fitness and stay in touch with the world without having to carry a smartphone everywhere. Smartwatches are especially helpful for seniors, who often need to monitor their vital signs, mobile notifications and emergency services, so they feel safe and cared for. In this article, we will outline seven reasons why seniors should have a smartwatch.
7 reasons why seniors should have a smartwatch
Health monitoring
Seniors often face many medical problems, and it can be difficult for them to keep track of their health. With a smartwatch, seniors can track their heart rate, blood pressure, steps, sleep and other health indicators on a daily basis. Smartwatches have advanced sensors and algorithms that can detect patterns and changes in the body that require medical attention, telling seniors when it's time to go to the doctor.
Emergency services
Smartwatches offer a range of safety features, such as fall detection, emergency calls and location services, which are particularly useful for seniors. In an emergency, a senior can press a button on the watch, which will immediately notify contacts or emergency services. The location function can pinpoint the senior's location, making it easier for emergency services to find him or her.
Reminders for medications and appointments
Seniors often have multiple medications to keep track of, and it can be difficult to remember when to take them. With a smartwatch, seniors can set reminders and alerts to take their medications on time. Smartwatches can also remind seniors of upcoming medical appointments, even allowing them to schedule appointments and make notes to take with them.
Keeping in touch with loved ones
Seniors often feel isolated, especially if they don't have close family or friends nearby. With a smartwatch, seniors can stay in touch with loved ones through messages, video calls and voice calls, even if they don't have a smartphone. This helps them feel less lonely and more connected to loved ones, improving their overall mental health.
GPS navigation
Seniors often have impaired mobility, making it difficult for them to navigate unfamiliar places. Smartwatches with GPS navigation can help them get around by providing step-by-step directions, maps and other helpful information. This can boost their confidence, allowing them to get out and explore without worrying about getting lost.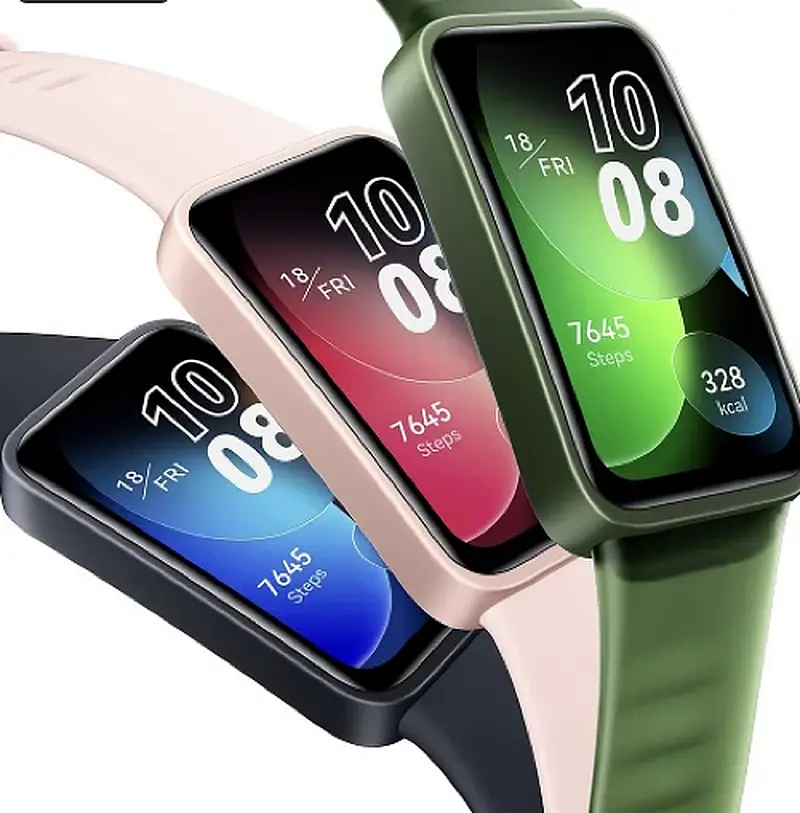 Entertainment and relaxation
Smartwatches don't have to be just for productivity. They can also provide entertainment and relaxation for seniors who need a break from their daily routines. Smartwatches come with various features such as music players, relaxation apps and games that can keep seniors entertained and engaged. Apps such as Spotify give seniors access to millions of songs, podcasts and audiobooks, providing an excellent source of entertainment.
Easy to use and convenient
Smartwatches are designed to be easy to use and convenient, making them ideal for seniors. They have large and clear displays that make it easy for seniors to read messages, make calls and access various functions. Smartwatches are also lightweight and comfortable to wear, so they are unobtrusive and can be worn for long periods of time.
Summary
Smartwatches are a great tool for seniors who want to stay healthy, safe, connected and entertained. They provide a range of features such as emergency services, health monitoring, medication reminders, GPS navigation and entertainment that can make seniors' lives much easier and more enjoyable. They are also easy to use and convenient, making them ideal for seniors. So if you're looking for a gift for your elderly parents or grandparents, consider buying a smartwatch like the HUAWEI SMARTWATCH GT 4. It could change their lives.