Without a doubt, Fuerteventura has some of the most impressive beaches in all of Europe.
It is a vast expanse stretching from the golden dunes of Corralejo in the north to the flat beaches of Jandia in the south. This makes Fuerteventura an ideal destination for beach lovers.
Their charm attracts thousands of tourists to the island every year. Almost all beaches outside the resort areas can be considered unofficial naturist beaches. Apartments in Spain here offer almost by the beaches themselves.
Blue Flags are awarded each year to those beaches in Europe and South Africa that meet certain standards. Fuerteventura has several beaches that are awarded the Blue Flag every year.
Receiving Blue Flag status involves meeting numerous criteria, covering aspects such as water quality, environmental education and information, safety and services offered
Some criteria are necessary, while others are merely guidelines. All Blue Flags are awarded for one season only. If some of the overriding criteria in the following season are not met or deteriorate during the season, the Blue Flag is revoked.
Most of Fuerteventura's main beaches are manned by lifeguards. Underwater currents can pull even the strongest swimmers far from shore. The safest way is to swim parallel to the shore.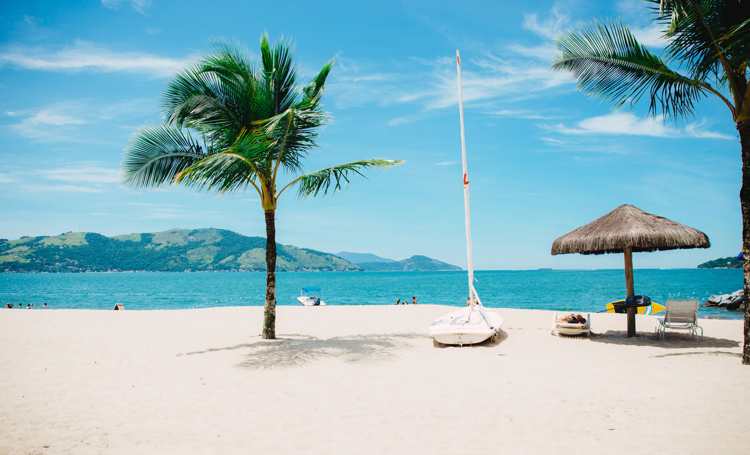 Beaches in Caleta de Fuste
This is a horseshoe-shaped beach. It makes an ideal spot for families with its impromptu, pleasant atmosphere and gentle shoreline. The tide starts to come in very quickly, so it's worth paying attention to, especially if you have planned an afternoon siesta on the beach. You can practice scuba diving, sailing and boating here.
Cofete beaches
They are located in the Jandia Nature Park in the municipality of Pajara. At the southern end of this wild, open beach lies the village of Cofete, a small, isolated settlement where most of the houses are used only for weekend getaways.
Corralejo beaches
Corralejo's white sandy beaches stretch far along the east coast. Most of these beaches offer sunbeds for sunbathing and have umbrella rentals. The beach located between the two main hotels is one of the best places to try water sports such as windsurfing and kitesurfing. The town beach is ideal for families, being a clean, safe haven, surrounded by restaurants.
Costa Calma beaches
These beaches are located in the southern part of the island of Fuerteventura and are about 1.5km long. You can always find a large stretch of sand to yourself. There are many beach bars and sun loungers and umbrellas are available. You can try your hand at water skiing, windsurfing and sailing
The wild beaches of El Cotillo, along the west coast, are ideal for fishing, surfing and windsurfing.
Beaches in Jandia and Sotavento
In the south are undoubtedly some of the best on the island. If you're planning on renting a car, it's well worth a visit. Here you can walk along the coast i.e. about 20 km, passing through endless lagoons and dunes. With trade winds blowing year-round from the northwest, this is a paradise for windsurfers. Numerous international competitions are held here. Along the beach you can find many resorts, bars and water sports areas.
When traveling to the Canary Islands, it's a good idea to bring portable internet. Check out the details at: https://xoxowifi.com/pl/wifi/wyspy-kanaryjskie.html